Most aren't aware of the traces they leave behind every time they use the Internet. These traces can often be used to uncover confidential information about their work and private life, and it is these traces that search engines and web portal providers collect and systematically analyze for marketing purposes.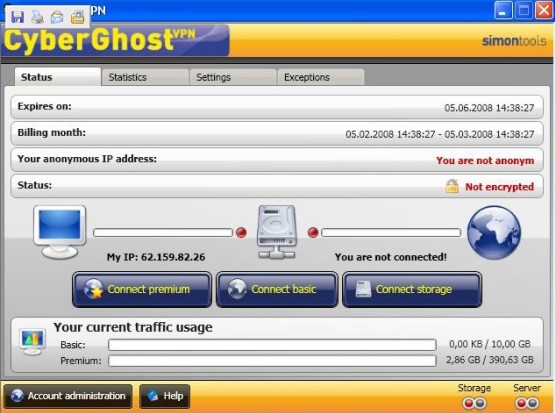 (Surf anonym - fast and easy with Cyberghost VPN)
Governments and industry are also very keen on tracking people's Internet activities—who is connected with whom and who is downloading which files when. This online amassing of personal data can have undesirable consequences for millions of Internet users.
Fortunately, CyberGhost VPN gives users a way to surf anonymously and keep their private information from the eyes of others. CyberGhost VPN software provides you with an anonymous IP address and automatically encrypts transmissions between your computer and the web.
___________________________________________________
Do NOT PM me until you are DONATING or Your Upgrade  hasn't been completed even after you have purchased it .
If is one of the above, you can either choose to PM or mail me ..