The tutorial on Ardamax keylogger is completely meant for educational purpose and the author will not be liable for anything.
So, today lets have a look on Keyloggers . Basically what is keylogger ?
Keylogger is a hardware device or a software program that records the real time activity of a computer user including the keyboard keys they press. These keyloggers allow not only keyboard keystrokes to be captured but also are often capable of collecting screen captures from the computer. The keys they press are programmed to automatically transmit data over the network to a remote computer or Web server.
So lets start under an Assumption that u've installed Ardamax on ur computer.
1. After installing the program, when u run it for the first time, you'd be asked to put in the name and the serial number which u will get from the downloaded software folder.
2. After activating it, lets open it up. When you'll open it, you'll see an icon added into your system tray as shown in pic below.

3. Now lets right click on that icon & then click on "Remote Installation". Now you should have something as shown in pic below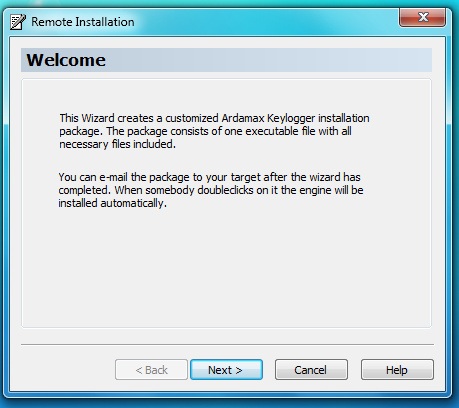 4. Lets click on next and make sure that u should have the picture as below. In the option that says "Additional components" select ONLY "Log viewer".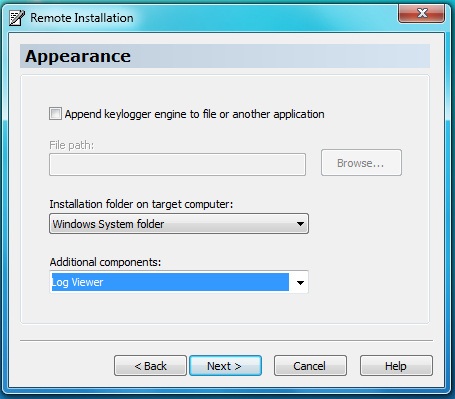 5. Now next screen would give you "Invisibility" options. This will help you to hide your key logger from your victim's computer. So CHECK'EM all!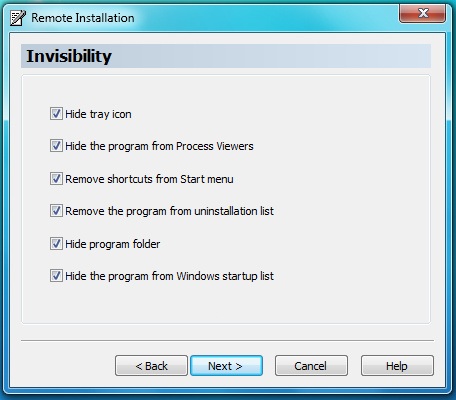 6. Now next screen says "Security", i personally don't find it useful so you may just click on NEXT.
7. Now the page that says "Web Update", lets UNCHECK all off the boxes & click on NEXT.
8. Now you will see "Options" page. So select it the way i've done in the picture shown below.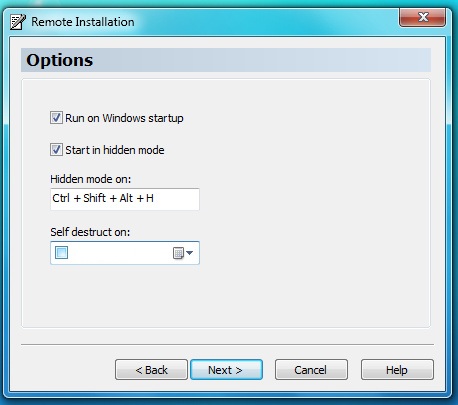 9. Now here comes the most important page, which will show u the options and will let u select the way you want to receive the information from your victim's computer.
You will have 3 options to receive victim's info. I personally think that Email and network wouldn't give u good performance. Lets select ONLY FTP, and rest of the information is already put in. So no need to change anything else.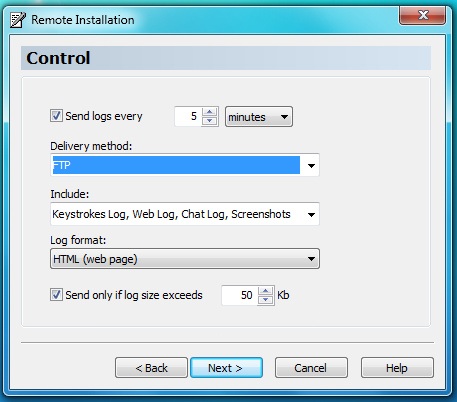 What are ftp accounts?
You will need to sign up with some free web hosting website. Which will give u some free web space and an FTP account. So this program will send all the information to your FTP account.
10. Now you should get a screen as shown in picture below where you'll have to fill up your FTP details, so it can send information on it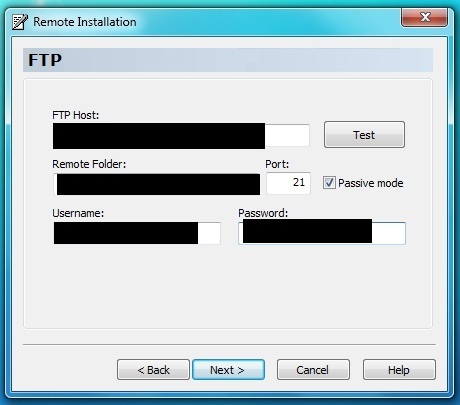 11. Once you've put the information, click on "test" button to check if it can connect it. And if its successful then u should get a msg like shown below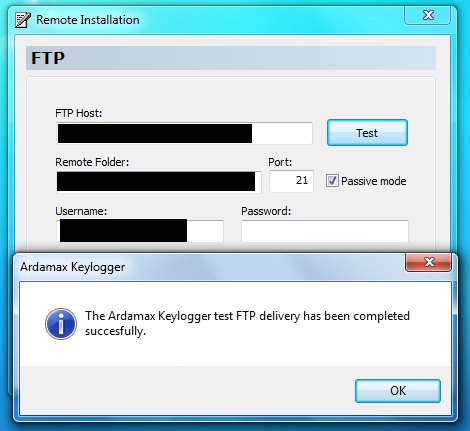 12. Now you'll get "control" page, let it be the way it is and click NEXT
13. Now you'll get an option for "Screen shot", which will send you screen shot of your victim's computer. So adjust it as per your requirement and click NEXT.
14. Now you should see a page which will let you generate your keylogger's file. So save it anywhere u want but MAKE IT SURE U DON'T OPEN IT. You can change icon as well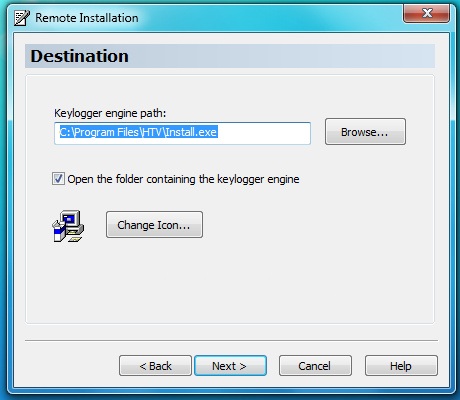 15. You're done!
16. What u need to do now is, open this file on any computer u wanna hack. Or send this file to your victim and let him open it and start enjoyin!
Note:-
a. When you download Ardamax, your antivirus will detect it as a virus. But dont worry, it wudnt hard your computer. So you can disable the "Auto – Protect" feature of your antivirus and then install this software.
b. when you send your keylogger to your victim, his anti virus may also detect it as a virus. So now its on you to convince him.
NOTE: FOR ADRAMAX KEYLOGGER PLEASE CONTACT Yashwant Kumar IN THE GROUP